Tree Service in Anaheim
If you're in need of tree service in Anaheim you have come to the right place. Tree service Anaheim is the premier option serving Anaheim, Santa Ana, and surrounding areas of Orange County for tree pruning, tree trimming, tree removal, and emergency tree services available 24 hours a day, 7 days a week.
We are your local favorite tree service company in Anaheim, Ca and we specialize in challenging tree removal, stump removal, and tree trimming work at affordable prices carried out by a team of tree service specialists who have been trained and managed by us for over a decade. We are certified arborists and master tree climbers, capable of providing full spectrum tree care ranging from disease prevention, proper tree pruning, deep route injection, cabling and bracing, plus more.
Our local tree service company has been serving local customers in Anaheim and surrounding cities of Orange County for many years and we have seen just about every tree care situation you could imagine.
Orange County Tree Service Company
If you're in OC and in looking for tree service near me, look no further. We can handle any size job and take care of all the details for you.
You can have peace of mind knowing our team of trained professional tree cutters and tree climbers are more than capable of any tree care services you may need.
Request your free quote here:
Our Most Frequently Requested Services:
Tree Service

Tree Pruning

Emergency Tree Removal

Cabling and Bracing

Stump Removal

Palm Tree Services
Anaheim Tree Service Co uses the latest equipment, technology, and techniques to ensure our work is done safely, efficiently, and satisfactorily.
Our team is fully trained and supervised to ensure all Covid-19 safety protocols are in place. We value the safety of both our valued customers and our team and hold that in the highest regard.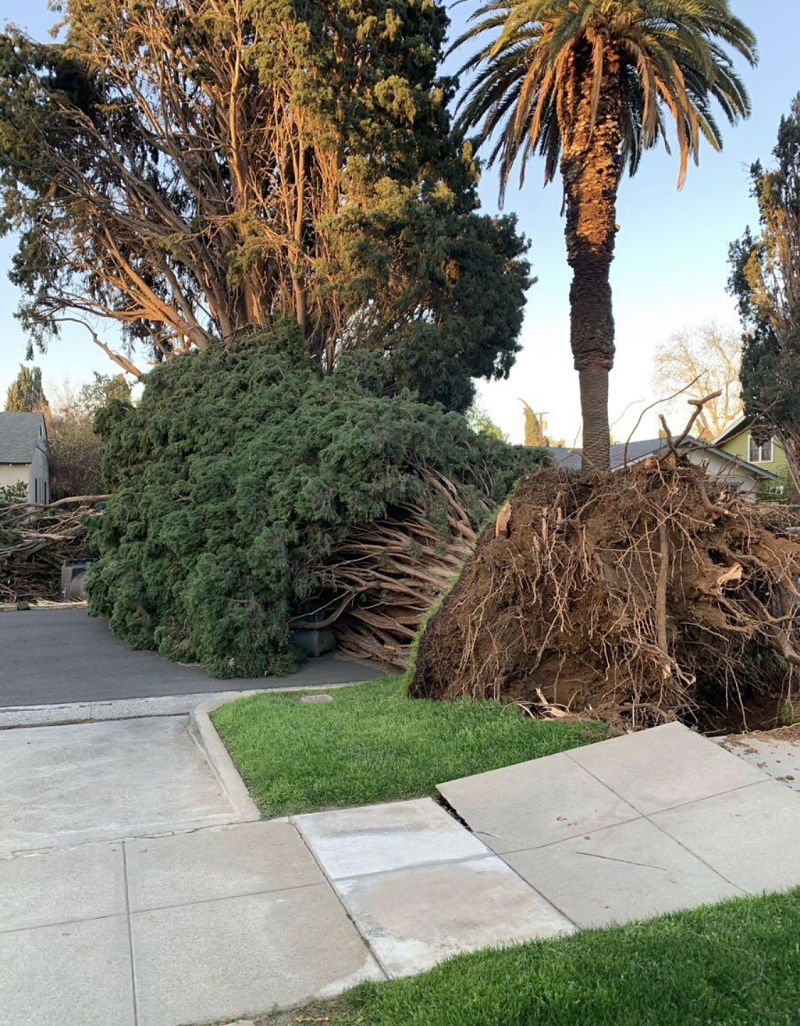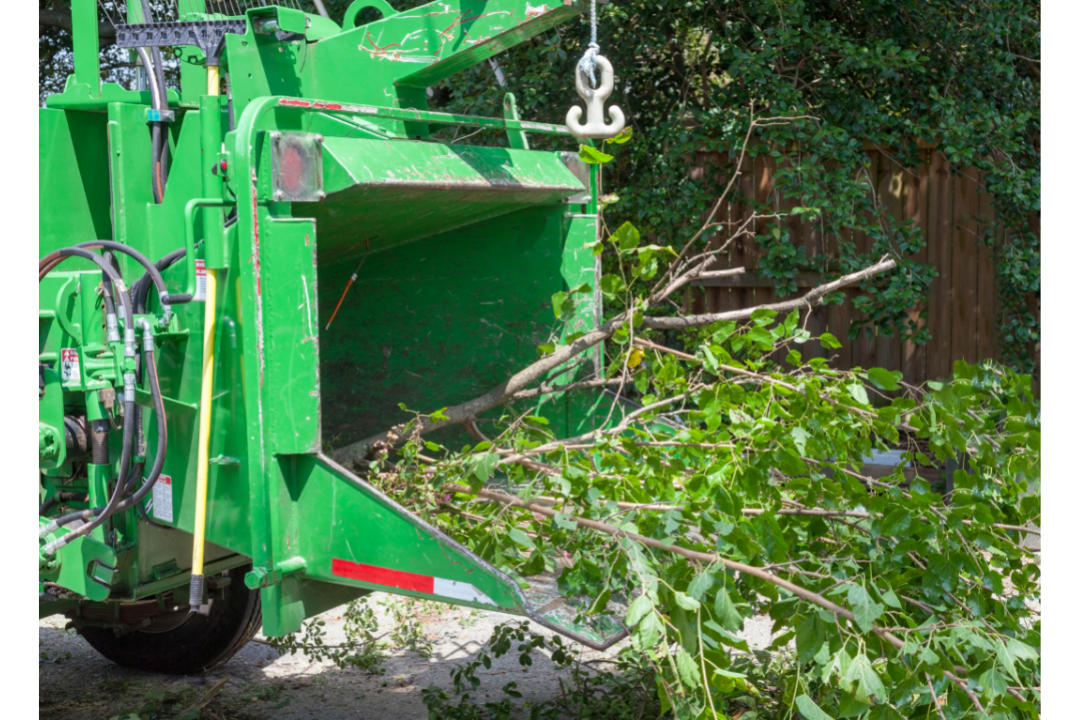 Tree Removal
There are many factors to consider when tree removal in Orange County. Without careful planning, the right training, and the right equipment, removing trees can be extremely hazardous and result in serious injury or damage to property.
Tree Pruning
It is important to maintain and take care of the trees on your property to ensure they stay in good health and look their best. As an added bonus, well-cared-for trees can help increase your property value while providing shade from the sun and heat, helping to reduce bills and sun damage.
It is best to consult a tree arborist who will know what time of year is best to trim certain trees. If you trim them at the wrong time you could do lasting damage to the tree.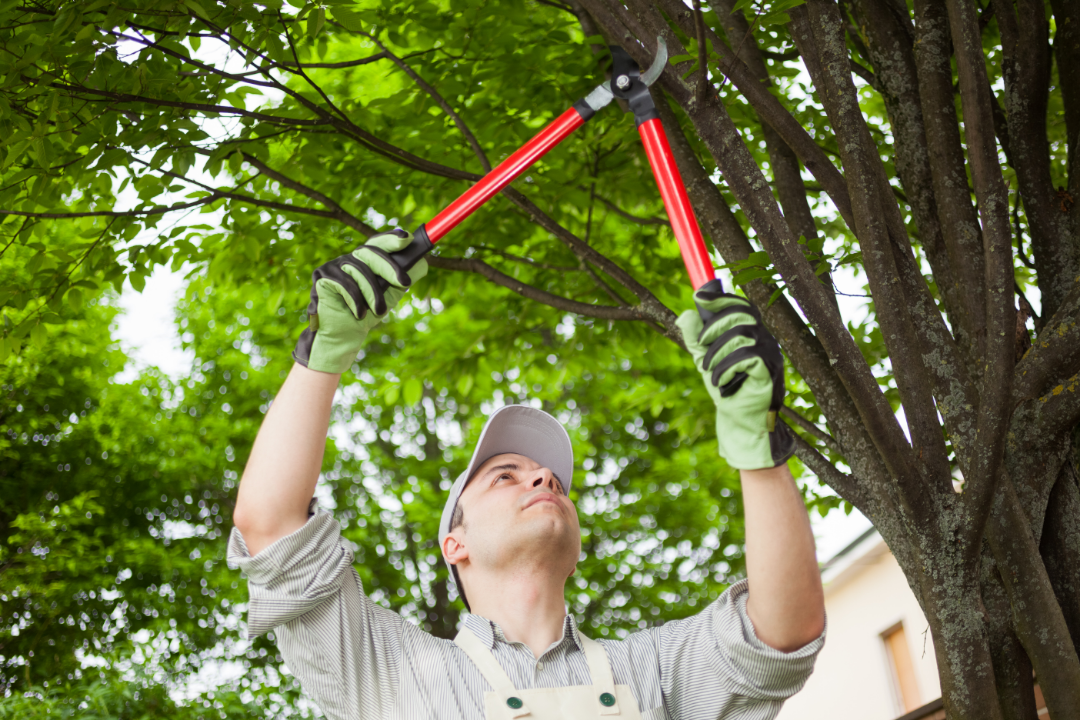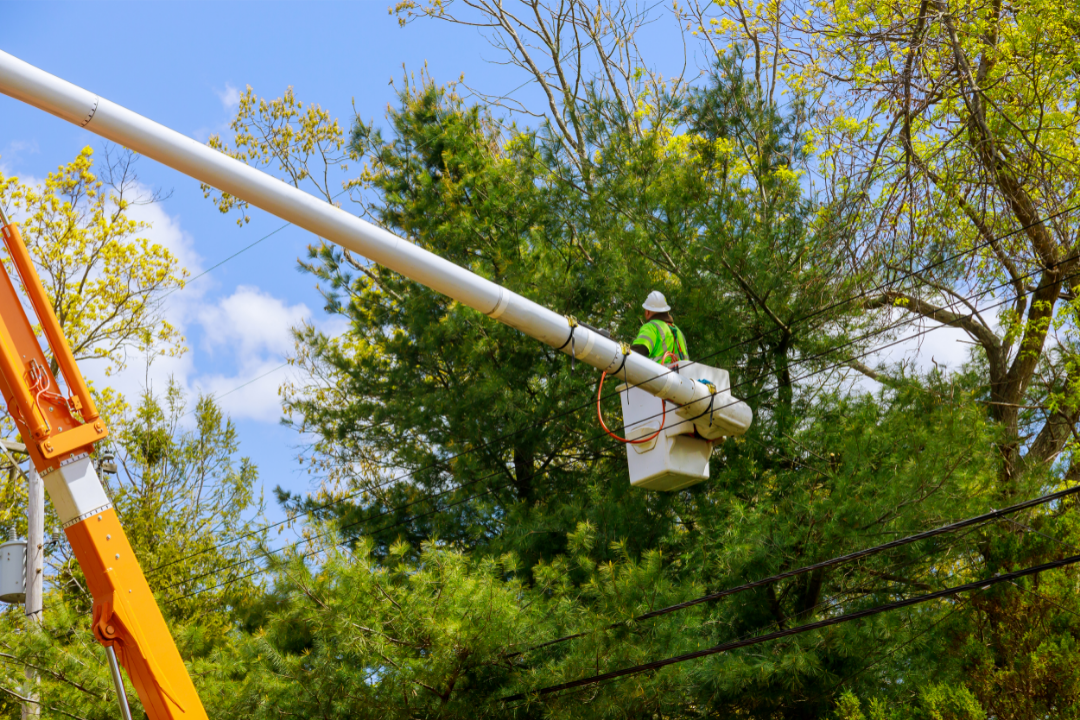 Tree Trimming
It is important to keep tree branches well-maintained. Here in Southern California, we can experience high winds which can result in property damage caused by tree branches. Branches can also impact power lines too.
We've had many customers call us out after branches came through windows on the property and wish they only had taken care of it sooner. If you see tree branches encroaching on your property and getting close to buildings or hanging low over parking spaces, give us a call and we can assess the situation for you and determine the best course of action.
In case you are looking for tree trimming Mishawaka, IN
Emergency Tree Service
We are available here for emergency tree service 24 hours a day, seven days a week. Unfortunately, nature has a way of reminding us who's in charge and you can't predict when something will go wrong with a tree on your property.
We have been called out to help in emergencies when trees have fallen onto the property, onto roads, or even on top of vehicles and they needed removing urgently. We operate our phone lines 24 hours a day because we know when you have a tree service emergency, removing the tree or debris is only the first step in the recovery process and speed is what matters in these situations.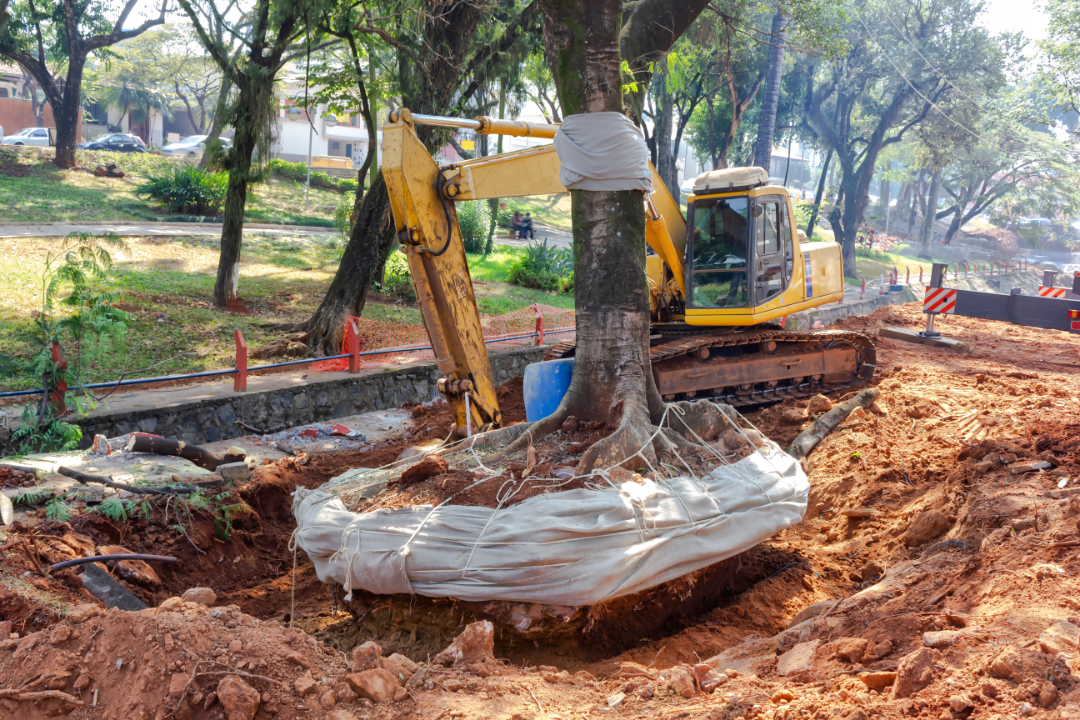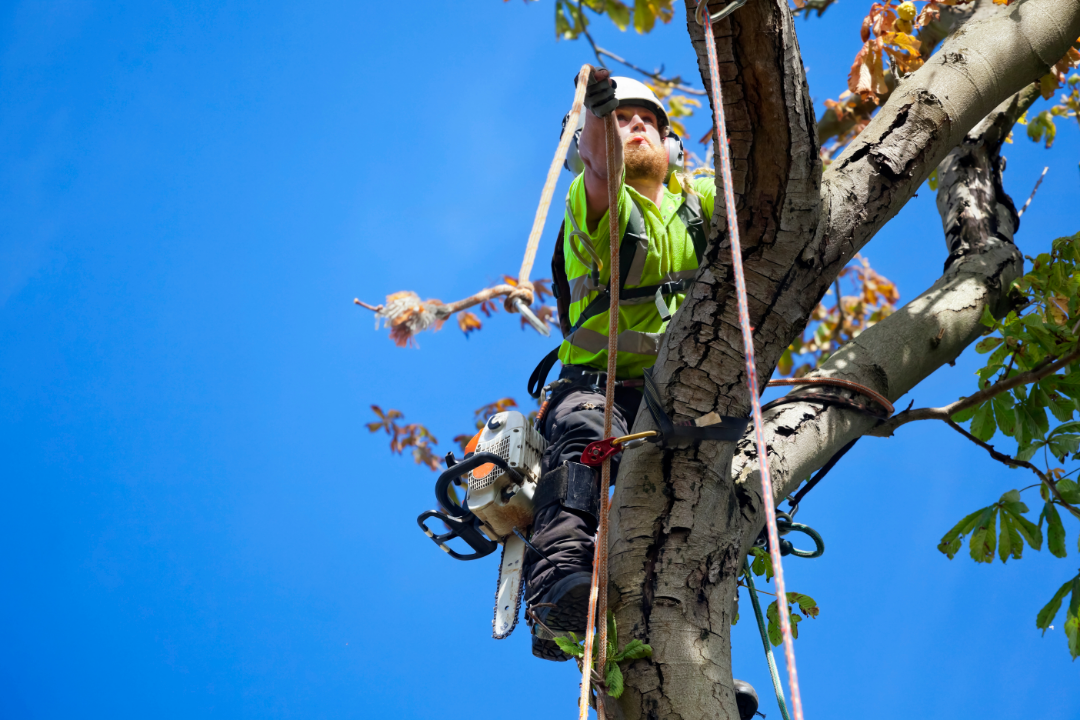 Cabling and Bracing
Sometimes when a tree is leaning significantly or it is growing in an undesirable direction, instead of removing the tree it is possible to brace it and cable it to help influence the direction of its growth or to stabilize it while our tree arborist technicians work on establishing better health in the roots and base of the tree if that is possible.
Where possible, we prefer not to remove trees unless there's no other choice. We recognize that tree removal is an expensive job and we are in the business of providing a high level of customer service first and foremost and value to our customers. We know that by putting ethics first and treating our customers as we would wish our families were treated, that we will be first in our customers' minds when they do need our help and know that they can trust Anaheim tree service co.
Stump removal
Do you have an old tree stump on your property that is either diseased or is in the way of building a new project? Hire us and that stump will be gone in no time.
Removing a stump requires specific equipment and training because it's a challenging job. If a tree stump is dying and potentially has a disease, it is important to have it moved to limit any possible spread of the disease because you don't want to infect nearby trees on your property. If the disease spreads it becomes a very costly job to either treat all of the nearby trees or ultimately having to remove all of the trees. As the saying goes "prevention is better than cure" – that's 100% the case here.
We know full well that removing a tree or carrying out heavy tree work is disruptive. We always approach every job with the intent to limit the amount of inconvenience to you and your neighbors. Our training in the latest techniques to carry out tree service work and limit the amount of disruption. Our crews are excellent at what they do, and we can make sure that even the biggest of trees are removed faster than you would think. The end result will leave no trace of tree work ever been done and your unwanted trees will be gone forever.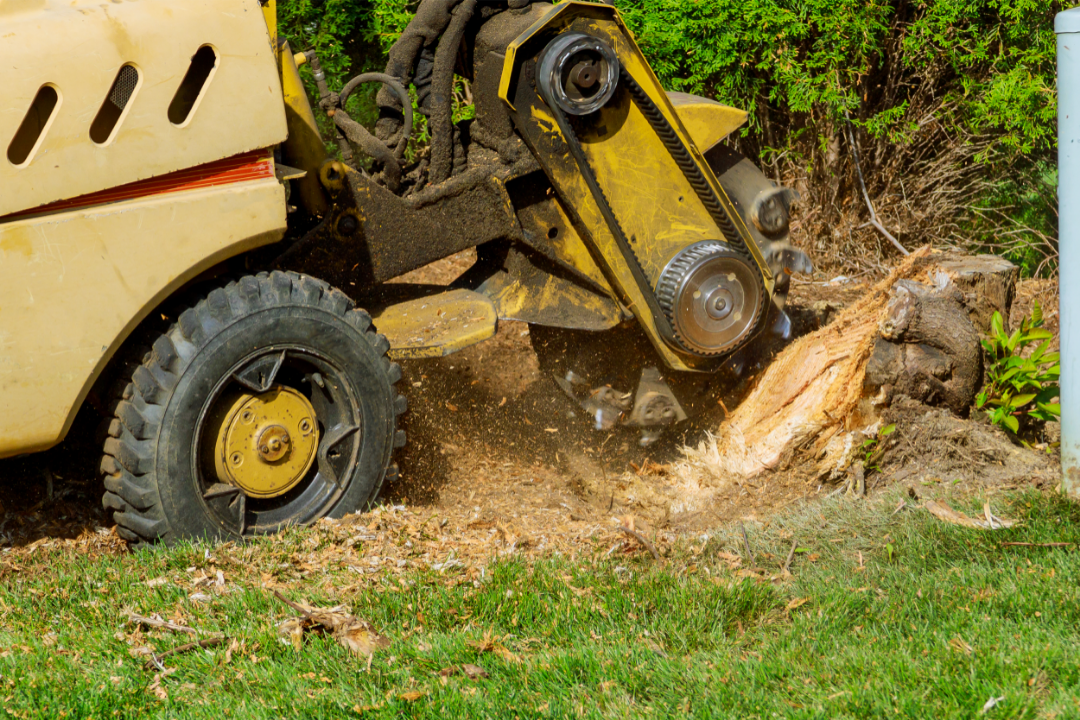 The Top 5 Reasons Why Our Customers Choose Anaheim Tree Service Co
Our Decades of Experience
The owner of this company has over a decade of experience and has fully trained his team on the latest techniques and safety when it comes to all things related to tree service. This means you can count on us to do the job right. Finding great tree trimmers, cutters, and tree climbers are not easy because it's a very specialized skill and it can also be dangerous if not trained and supervised well. We make sure our teams are experienced and supervised properly.
We are Fully Licensed and Insured
Each and every member of our crew must be insured. We have made this mandatory because we value not only the safety of our team but also want peace of mind for our customers and the safety of their property. Tree service is considered one of the most high-risk services to provide. That's not really surprising when you see what is required from tree climbers when they are up there trimming a tree with a chainsaw, relying on a safety harness.
We are Fair and Honest with Our Quotes
We know that no one likes having to pay for having their trees trimmed each year or to have a tree removed because it's expensive. One of the reasons our customers choose us over and over is because they know we work honestly and we are fair with our prices. While we do not cut corners, there are still considerable expenses involved. Our technicians are highly trained and there's specialized equipment required to carry out this kind of work safely and effectively. Our focus is on providing quality service while paying our staff fairly but also putting our customers first and knowing that if we treat them fairly, they will call us again for the next tree service job they have.
They Want to Support a Local Business
More than ever it has become important to support your local businesses. We do our part to employ local people and contribute to the Anaheim community. We are not a franchise, which also helps keep our costs down by not having to pay franchise fees. As a local small business in the tree care industry, we value the opportunity to contribute to the appearance of our local community and hope that you look to support us too. Please visit our partner Tree Service Myrtle Beach
Our Passion for Providing the Best in Tree Care
We pride ourselves on staying on top of the latest innovations and techniques because we constantly strive to be the best tree care company in Southern California. There is a unique culture around tree service and in particular tree climbing. Our guys really take pride in being great at what they do and the camaraderie and passion for being the best at it while working closely as a team.
We provide our new customers with a free consultation when they call us about a job. We are committed to answering all of your questions, such as can a tree be saved, how to treat a tree that is diseased and return it back to health, or the best time to prune and trim trees.
Call us today for your free quote.